We, at Private Eyes Optometry, pledge to improve every patient's quality of life by providing excellent, informative, and thorough vision health care, as well as to foster a trusting, committed lifelong relationship with every one of our patients.
To give all patients the most informative and caring experience in eye care.
"Next to life itself, God's most precious gift is sight, and to this great gift, the profession of Optometry dedicates itself."
"Patients are like family to me. I love catching up with them year after year, and especially seeing my younger patients grow up and pursue their passions. As their primary eye care doctor, I find joy in caring for their vision, and finding solutions to their visual needs. It is very rewarding to know that I help improve their quality of life in an important way."
Dr. Vanessa Hsu was born in Vietnam, but at the age of three, she and her family fled to Malaysia because of the war, and ultimately went to Sweden. There she lived for nine years, and at the age of 12, her family moved to the United States for better opportunities.
Dr. Hsu knew from an early age that she wanted to join the healthcare field because she wanted to take care of people, especially her parents.
While attending UCLA, Dr. Hsu spent time studying and working in the fields of Pharmacy, Dentistry, Ophthalmology, and Optometry. As it turned out, Optometry was the specialty that really spoke to her.
Dr. Hsu graduated from Optometry school in 2002 and started Private Eyes Optometry in 2005, with the resolve to provide the best in eye care.
Outside the office, Dr. Hsu enjoys traveling and exploring new cultures and cuisines. Her favorite countries to visit are Japan, Spain, and Sweden. At home, Dr. Hsu is an avid tennis player, but she also enjoys pickleball, basketball, and kung fu.
Education:
Doctor of Optometry, Southern California College of Optometry at Marshall B. Ketchum University
Bachelor of Arts in Japanese Languages and Cultures, UCLA
TLG Certified (Glaucoma)
Paragon CRT Certified
Professional Affiliations:
American Optometric Association (AOA)
California Optometric Association (COA)
Vision Source
Rio Hondo Optometric Association
Before attending Optometry school, Dr. Jimmy Quang got his start as a receptionist and Optician at Private Eyes Optometry, and now he has returned as a doctor. 
Dr. Quang loves seeing patients year after year and catching up on the highlights of the past year. He enjoys being able to pick up the conversation where they left off, as it's a great feeling to have established that relationship with his patients.
Education: 
Doctor of Optometry, Western University of Health Sciences
Bachelor of Science in Biology, UC Irvine
TLG Certified (Glaucoma)
Paragon CRT Certified
Professional Affiliations: 
Licensed California Optometrist
Asian American Optometric Society, Administrative Director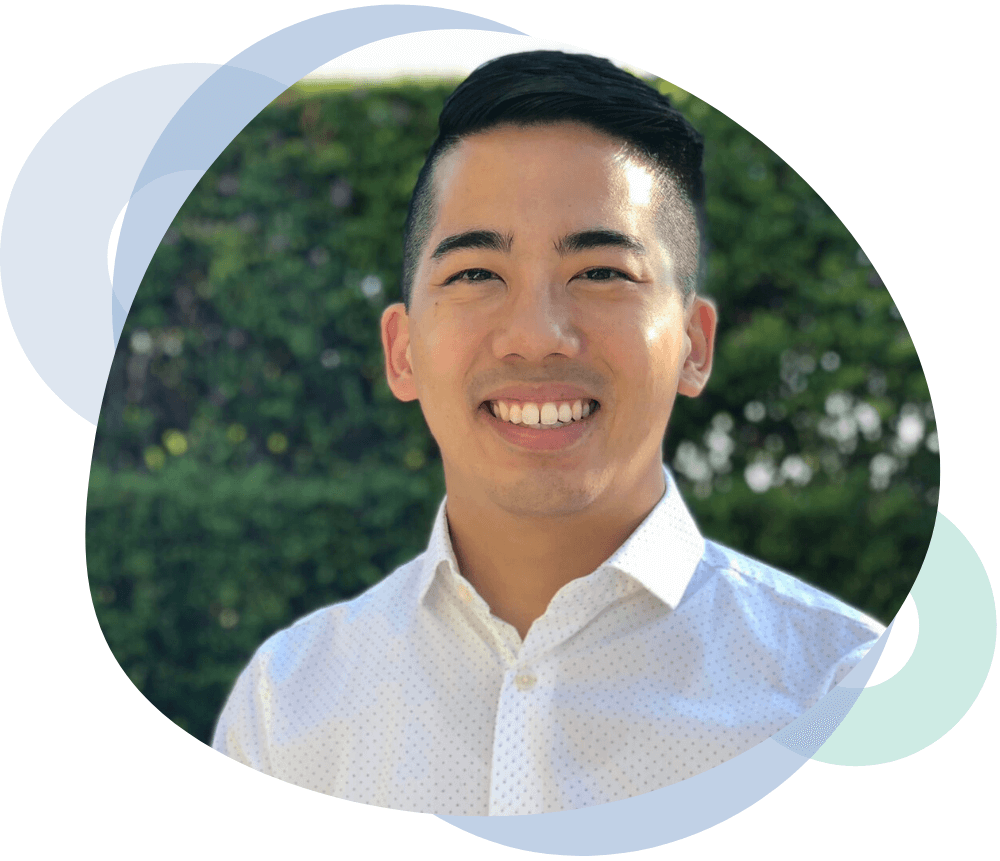 "I chose optometry because I was fascinated with vision as a child. I saw my optometrist twice a year courtesy of my high myopia. Sometimes, patients will tell me "I'm blind as a bat without my glasses!" and I can always relate. I'm about -10.00 in both eyes!"
"I particularly love to help patients who have had visual challenges where their previous optometric experiences either would not or could not devote the attention that the patient wanted or warranted. Sometimes it's as simple as truly listening."
Through a series of events while studying at Ohio State University, Dr. Randy Alessi serendipitously fell into the field of Optometry and hasn't looked back since. He reflects on the evolution of his career and feels honored to have been able to help so many people along the way.
Dr. Alessi has extensive experience with all types of contact lenses and is therapeutically certified to treat eye diseases by the state of California and has the latest treatment for dry eye complications.
Dr. Alessi is a self-described people person who loves interacting with his patients. He's also an avid travel and sports enthusiast – Italy and football are two of his favorite things!
Education: 
Doctor of Optometry, Ohio State University, 1987
TLG Certified (Glaucoma)
Paragon CRT Certified
Professional Affiliations:
Vision Source

First administrator in Orange County chapter

Marco Ophthalmic Professional Relations Team 2007-2009